Author:
tracysigler
|
Posted:
January 19th, 2006 | |
Tags:
1986
,
metal
,
music
,
Painted Willie
,
punk
,
SST
,
vinyl
|
No Comments »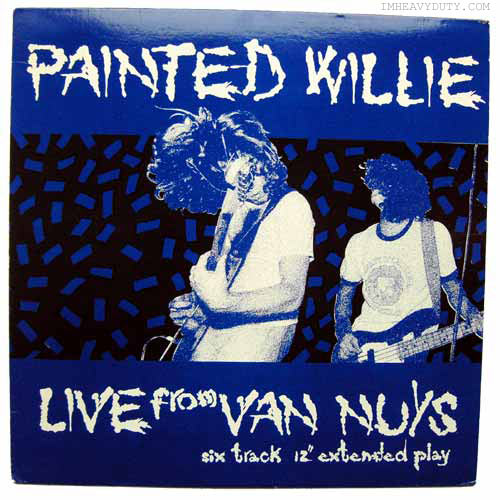 Artist: Painted Willie
Title: Live From Van Nuys
Year: 1986
Format: Vinyl 12 in.
Rating (1-10): 5
Owner: Tracy
Acquired: 1986 – Bought it when I was working at Mother's Records in Hampton, VA.
Keeper: Maybe
"Live From Van Nuys With A Kiss And A Grapefruit" is etched into the vinyl margin on the side first. I have no idea what that means, but on most indie labels it's worth taking a second to peak. Often there are little notes there, sometimes they're funny.
Again, this was in the era when I would buy anything SST put out. I probably bought this because look like a heavy rock/metal band and I needed something with crunch. For the most part they deliver, but it's little more punk than I expected, not a bad thing. I like the first song "Crossed Fingers" a lot. Doubt it's a keeper though.
---