Author:
tracysigler
|
Posted:
April 24th, 2008 | |
Tags:
1989
,
CD
,
Cult
,
hard rock
,
music
|
No Comments »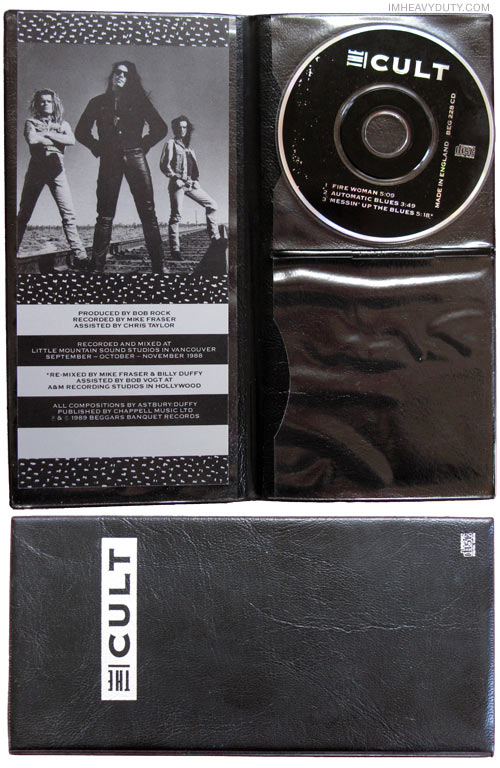 Here is something you don't see every day: a mini CD by The Cult packaged in something similar to a checkbook cover. A mini CD should not be confused with the MiniDisc. This little guy will play in most older CD players, but I'm scared to stick into the side of this iMac without an adapter. And I haven't seen one of those adapter rings in years.
I don't know if we paid for this, I hope not, but it's on Beggar's Banquet which probably means we bought it for the record store we had at the time. I was long over The Cult when this came out in 1989, but the cool package must have convinced to keep it. That's not working now though. I think this is only the second time the disc has been out of the cover, and some of the ink stuck to the plastic.
There are three songs: "Fire Woman," the big hit from the Sonic Temple record; "Automatic Blues," a fun riff rocker that's awfully similar to Zeppelin's "Black Dog" (I was toggling between the two and Mary didn't realize they were different); "Messin' up the Blues," an acoustic blues shout out to every American roots rock musician you can think of. That last one is painfully long and cheesy even by The Cult standards.
The dope on Fire Woman.
All about the mini CD
---