Author:
tracysigler
|
Posted:
October 21st, 2012 | |
Tags:
1951 Mercury
,
Bob Mariani
,
custom cars
,
Dan Webb
,
Gold Submarine
,
hot rod
,
Rick Bennett
,
Rodders Journal
,
Vintage Speed and Custom Revival
|
No Comments »
What a great trip this was. We got to visit our daughter at college, and I convinced the family to ride with me to see the first ever Vintage Speed and Custom Revival, presented by The Rodder's Journal, at the Pimlico racetrack near Baltimore.
The quality of the cars there was overall very high. It was genuinely exciting, for me at least, to see some of these famous vehicles in person. There were many magazine cover cars at the show, both old and new.
Two favorites were Dan Webb's So-Cal Streamliner recreation and the Golden Submarine tribute car. (WebbAutomotiveArt.com) I was standing right next to him for a bit and would have loved to ask about the cars in person, but, alas, he was in conversation with someone he knew and I got tired of lurking.
I'll definitely be back next year.
The Golden Submarine tribute car.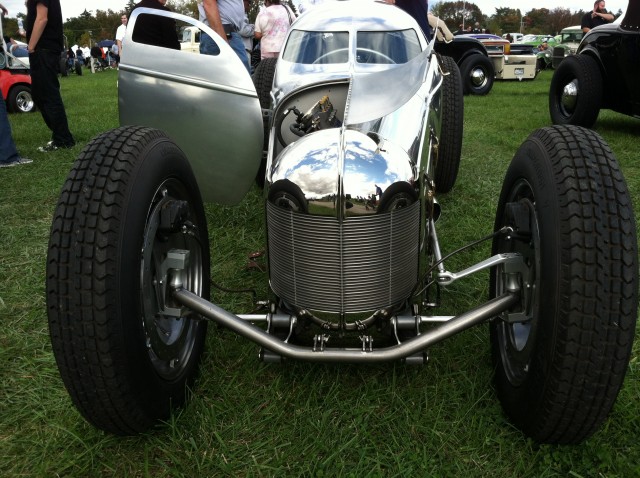 So-Cal Streamliner recreation.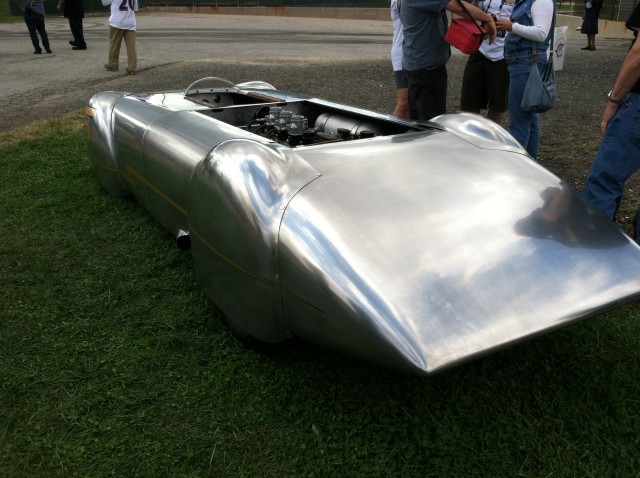 1951 Mercury by Bob Mariani and Rick Bennett.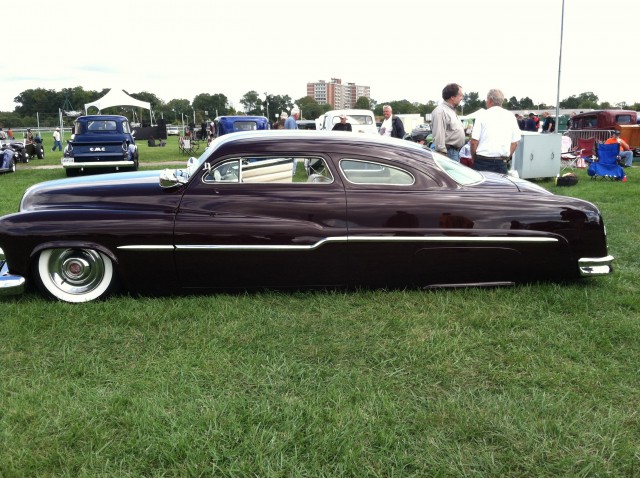 I always love the track-inspired "Modifieds."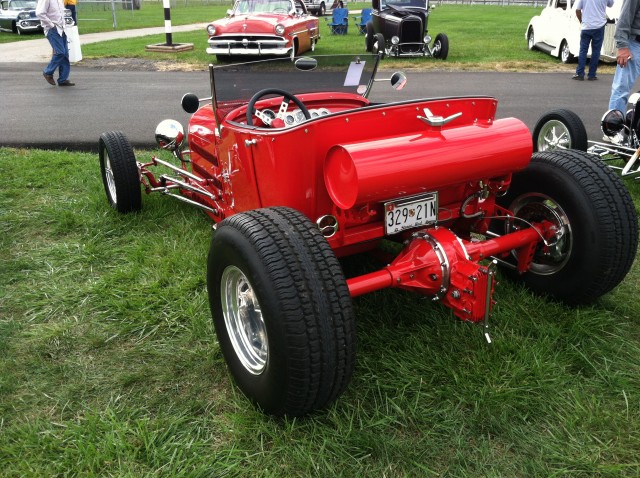 Too many great cars to include here! See the slideshow for more. (Includes lots of pinstriping close-ups. My son can't get enough of that lately.)
---