Author:
tracysigler
|
Posted:
December 23rd, 2016 | |
Tags:
Christmas card
|
No Comments »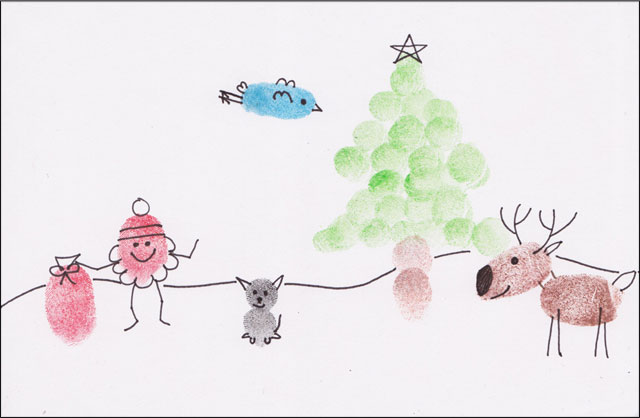 I didn't think we would get a card together this year. Mary had this idea at the last minute and got us all organized to knock it out one evening. If you're a child of the 1970s, or even close, you may remember the thumbprint books from Ed Emberley. See below.
And here's a zoomed in shot of the back of the Christmas card:
Mary's mother was a teacher and had given her the book that inspired the card this year. Ed Emberley's Great Thumbprint Drawing Book from 1977.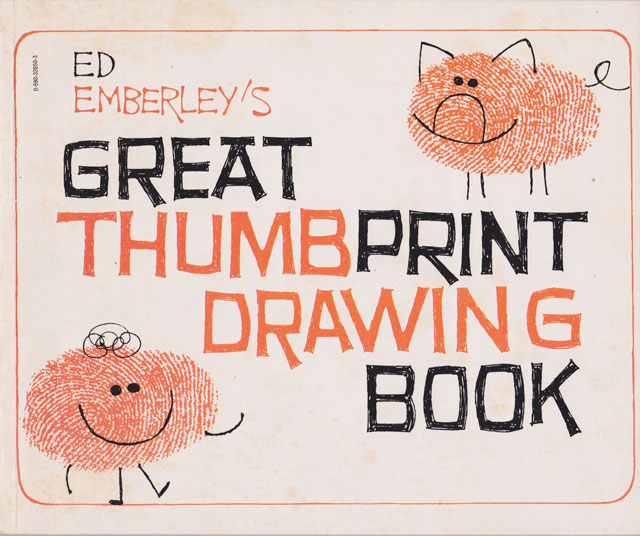 This book reminds me of a t-shirt my brother had as a kid that looked like one of these characters and said "You're Thumbody Special." Good times.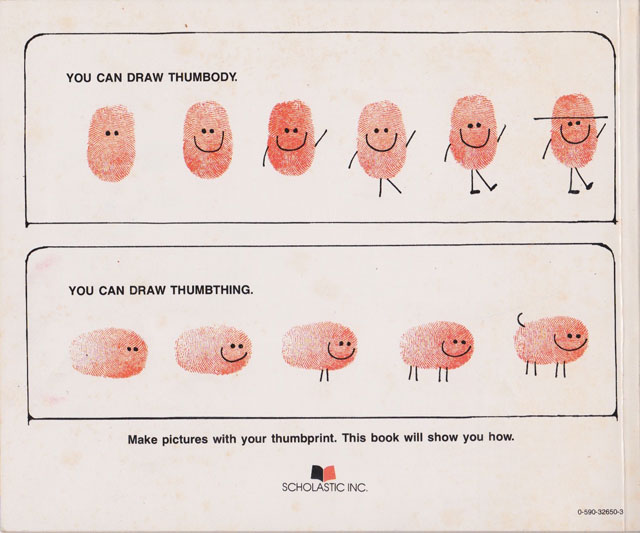 ---