Author:
tracysigler
|
Posted:
August 1st, 2008 | |
Tags:
1988
,
alternative
,
music
,
Pixies
,
vinyl
|
1 Comment »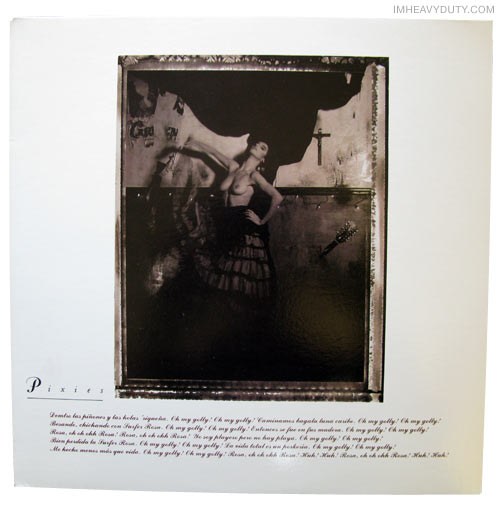 Surfer Rosa is a great, great record. It was the Pixies' first full-length album, but it's only 32 minutes long. Perfect. Pretty much everyone I knew at the time was digging this. A year or two later when their major label debut Doolittle came out they suddenly became huge. I had a friend at the time, Bill Rogers, who was introduced to the Pixies through Doolittle, and he loved it. Then he decided to pick up Surfer Rosa, because he was, as he put it, a "completist." In fact, I'm pretty sure I learned that term from him. Bill was not happy with Surfer Rosa. He said it was "too loosey goosey." Bill's music taste was broad and deep, and I really respected his opinions on music. But I couldn't disagree more.
I was recently reminded of this great when re-watched the equally great movie, Donnie Darko. The film ends with my favorite song from the album, "Where Is My Mind?" Double greatness.
More about Surfer Rosa by the Pixies
---