Author:
tracysigler
|
Posted:
February 20th, 2008 | |
Tags:
2007
,
CD
,
dance punk
,
Klaxons
,
music
,
new rave
,
psychedelic
|
No Comments »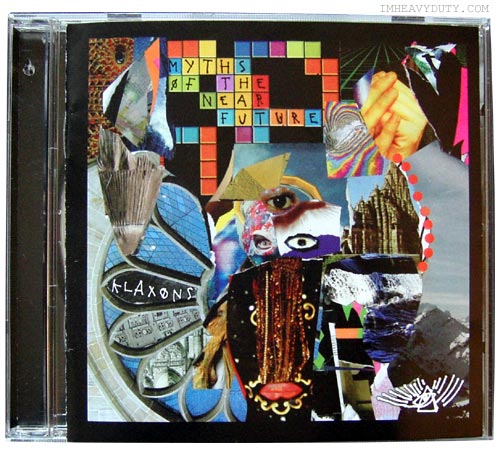 Artist: Klaxons
Title: Myths of the Near Future
Year: 2007
Format: CD
Rating (1-10): 7
Owner: Tracy
Acquired: 2007 – Christmas gift from Mary
Keeper: Yes
Psychedelic? Well, that's what I read about these guys, Klaxons. But it's a modern psychedelic, not like The Music Machine (original) or Plasticland (neo-psych), or even like the current stoner rock bands. This is more original, although there are moments that remind me of Gaye Bykers on Acid. There are lots of strange sounds and trippy lyrics but absolutely no self-indulgent protracted freak out jam sessions. In fact, most of the songs are pretty rhythmic, even "sing-along" and dance-able. My favorite is "Gravity's Rainbow."
I mentioned Klaxons a good while back. And it's taken me a good while to get into Myths of the Near Future, but now that I'm tuned in and turned on, I'm digging it… man. Just kidding! Nothing retro about Klaxons. Maybe they're future-psychedelic.
---