Author:
tracysigler
|
Posted:
August 1st, 2012 | |
Tags:
business idea
,
french toast
,
restaurant
,
what the french toast
|
No Comments »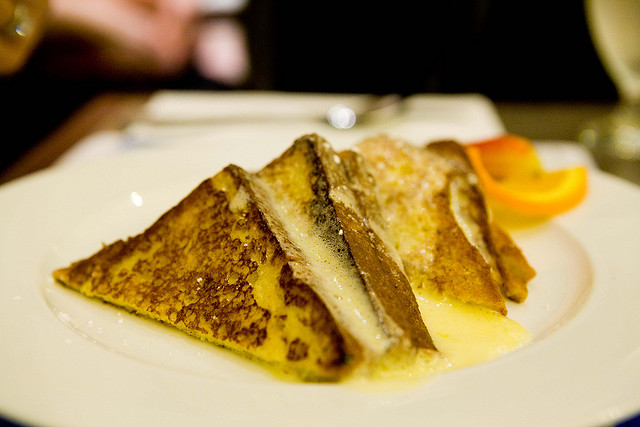 Image by pudgeefeet
On almost every long road trip I get an idea. I think that's because I don't listen to music much and prefer to talk or think. On a recent ride back to Asheville Mary and I came up with an idea for a restaurant.
French Toast – nothing else.
No Belgian waffles, pancakes, omelettes, etc. All French toast all the time.
I think a French toast-only restaurant would kill it in any tourist-oriented city, or otherwise large urban environment. Who doesn't like French toast? Everyone I've mentioned this to got excited about it. And I learned a lot from my more sophisticated foodie friends about the wide variety of French toast options.
Suffice it to say the ingredients would be a big deal. Artisanal breads, fillings, and toppings. Local, organic, unusual, and so on.
But here's what may be the best part – the name. It could only be this: Read the rest of this entry »
---