Author:
tracysigler
|
Posted:
December 10th, 2012 | |
Tags:
checklists
,
planning
,
sacrifice
,
time trial
,
winning
|
No Comments »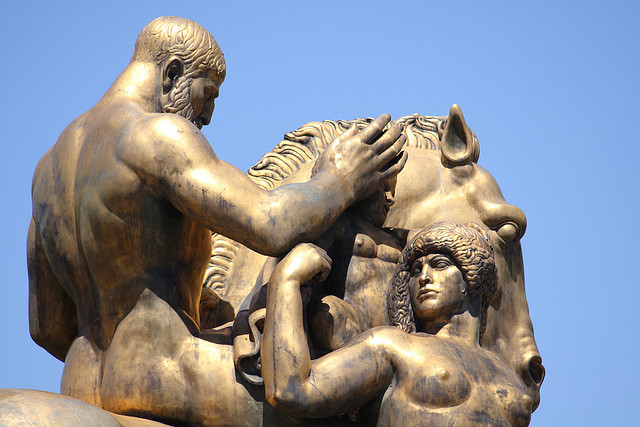 (Photo by Tricia Plays)
A few years ago at the age of 43 I set a very middling time at a popular bicycling hill-climb-time-trial in Asheville, NC. Seriously, my time was pretty much the dead-on median for guys in my age bracket. I thought I was in reasonably good shape at the time, but was certain I could do better the next year. I couldn't. Or the year after that. In fact, I was so much slower, due to bad planning and training, that I didn't even enter. At 46 this year, I knew the odds of me improving were not getting better.
I put a plan together and stuck to it. For something like 30 years this race has been in May. By April I was in great shape and knew a PR (personal record) was going to happen. My only physical or cycling goal at this time was to beat my performance from three years before.
I started checking the sponsoring team's website for the exact date, but there was no info. I checked back a couple times, still nothing. Finally I emailed them. The response was devastating. "Yes, the race is on, but this year we are moving it to September." Devastating because not only did I not want to maintain that level of fitness, I didn't think it was even possible. I was at my limit. Depressed, I pretty much abandoned any organized training, got slow, gained weight, and put it out of mind.
At the beginning of August, with only five weeks to go, I decided I had to give it a shot. I still had some base fitness left, right? Maybe, but I had also gained some weight. I went out to the course and gave it my all. I felt like I was having an asthma attic at the end, and I don't have asthma. The result, a miserable 27 minutes. Almost three full minutes slower than my goal. That is a huge deficit, over 10%. Success seemed beyond my reach.
But it wasn't. Exactly five weeks later, race day, I posted another middling time, but at 24 minutes 9.45 seconds it was 1.76 seconds faster than my original time. Words fail me to communicate the intense feeling of satisfaction of reaching my goal.
Here's what I learned or re-learned in the process: Read the rest of this entry »
---